Internet-driven technology solutions for smart property management. Delivering high-quality Smart Property Management systems to Landlords. UK-Wide!
Ground-breaking technology to save time and money
Products that save energy and make it easy to manage properties remotely
We are a reliable and experienced installation team
Professionally installed with a guaranteed connectivity at the point of wifi service installation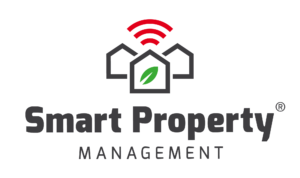 We have commercial property management systems that are available for a wide range of properties. As a result, this groundbreaking technology allows both tenants and landlords to have control. Our technology is configured using industry-leading portfolio property management systems which will save you time and money. Giving you the ability to manage your property remotely means fewer engineer visits, therefore less trips to your properties. How about fewer surprise bills and a reduced carbon footprint? These are real-time factors that you and your tenants will value.
Our smart property management system is installed as part of our professional WiFi for Landlords and WiFi for new builds service. We install communications rooms and access points for Wi-Fi. It is at this stage that smart property management systems are installed. Options range from most noteworthy smart heating systems to humidity centres, smart key management and floor centres. By systemising these facilities we give you the ability to systemise your business. This allows you to get the most out of it through property technology (The Internet of Things).
What we do now
We are exploring a developing product range of smart devices that is new to the market. Therefore our current focus is on portfolio managed smart heating controls. However, watch this space for new products as we test and add them to our range. Smart homes are only getting smarter due to IoT (Internet of Things) devices and machine learning becoming more advanced. We expect the future to see WiFi technology transforming from smart homes into high-speed smart cities.
Interested?
To show an interest in smart property management,  please click on one of the links below based on whether you have a portfolio of HMO's or a large development project and select the option on the form.
Click here for a Free Assessment.